Here you will find a host of links and videos with pertinent or interesting information, as well as our lightning playlist:
Links:


Progressive Railroading is a monthly publication that is a reliable source of recent developments in the railroad industry.

LightningMaps.org is a community based project displaying active lightning activity worldwide at any given moment.



Videos:

We own none of the above links or videos and do not own or endorse any of the information or opinions expressed therein.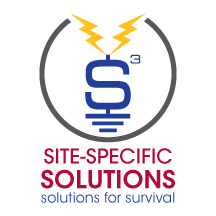 Site-Specific Solutions, Inc. © 2017
Site-Specific Solutions, Inc.
929 McLaughlin Run Road
Bridgeville, PA 15017