Model SSS-12-24-ISO-48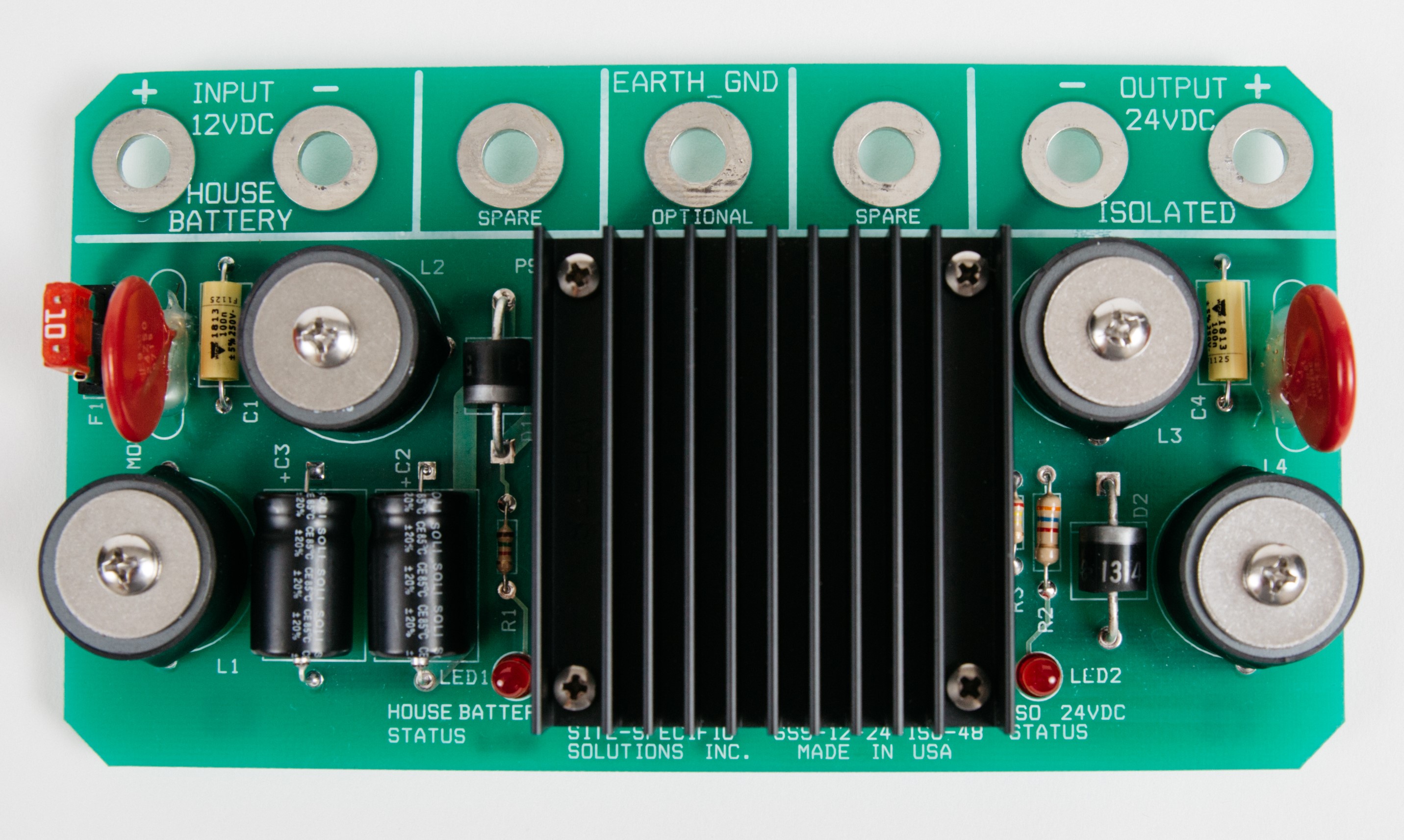 Nominal 24 Volt Isolated Output 48W DC-DC Converter

This power supply is used where it is desirable to have an isolated 24VDC source powered from the nominal 12VDC Signal House Battery. This supply can deliver up to 2A continuously.

Downloadable and printable product page (PDF)
Electrical Specifications
Input Voltage Range = 9 to 18VDC
Output = Nominal 24VDC, isolated
Output Power = 48W
Output Range = 11.5 to 12.2VDC no load to 2A
Rated Load Current = 2A Continuous
Two-stage lightning protection on both the Input and Output, no additional protection required
Input is fused at 10A and uses a standard ATO Miniature Automotive Plug-in style fuse for easy replacement
Continuous short-circuit protaction with automatic restart
Isolation: Input-to-Output is 1,500VDC / 1,000VAC
LED Status indicators for the House Battery input side and the Isolated 24VDC output side for quick status indication and troubleshooting
Mechanical Specifications:
Open Board Design
Dimensions: 6-4/5" x 3-3/4"
Mounting and electrical connections are made through standard AAR terminal post connections with 1" centers. No wiring directly to the board for easy installation
Dimensions:
Functional Wiring Diagram:
Summary:
This power supply provides an isolated 24VDC source from the nominal 12VDC Signal House Battery. In addition, this power supply is equipped with 2-stage lightning protection on both the input and output. This eliminates the need for any external protection and you do not have to find space to install the protection.

This power supply mounts directly onto standard AAR terminal blocks and all connections are made through the board itself. This allows for easy mounting and replacement, as well as making it so you never need to disconnect the wires from the the AAR Terminal Block.

The unit has an onboard dedicated fuse that will disconnect the supply from the House batttery so it will not take your facility down in case of a failure. The fuse is socket mounted for easy replacement. The fuse is a standard ATO automotive style available at any auto parts store.
General
Warranty: 2 Years
Lead Time: Stock to 8 Weeks
Please contact us with any further questions or concerns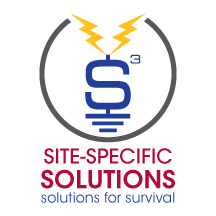 Site-Specific Solutions, Inc. © 2017
Site-Specific Solutions, Inc.
929 McLaughlin Run Road
Bridgeville, PA 15017